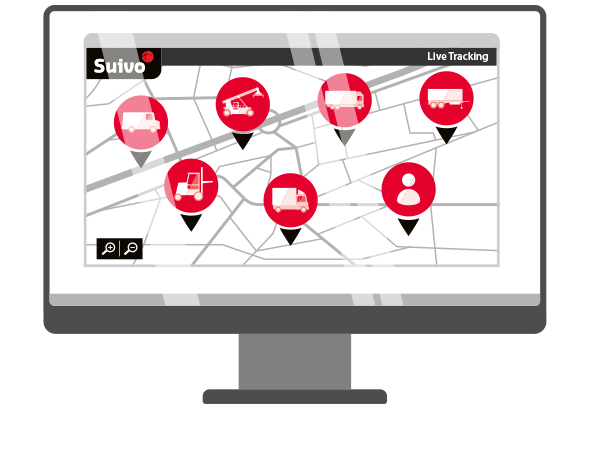 The map/list overview has been improved:
Using "Follow Map" (on the bottom bar) will result in the list overview only showing those assets that are on the map. This will provide you with a quick overview of all the assets in the geographic area you have open.
You can also add maintenance info via the list overview. This allows you to immediately see which assets have missed their maintenance so you can create a list of assets that must be serviced over a certain period.
The detail screen now provides you with many extra options:
For example, you can adjust your asset's data, which means you do not have to go through the main menu.
In addition, you have direct access to such maintenance data as information about roadworthiness tests/certifications. Admin can, for example, also immediately see who has disabled the immobiliser.